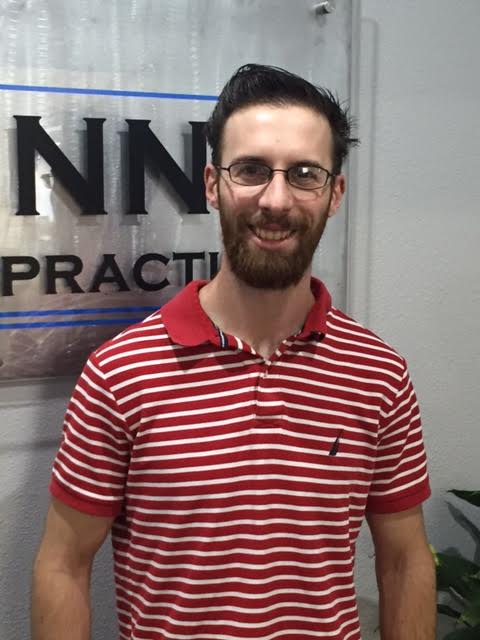 Samuel "Sam" is an incredible soul. A veteran of the Marine Corps, he made Seargent in his first five years. Being in the military had been his dream since he was five years old. It was only after caring for a friend struggling with mental and emotional difficulties, that he realized that the Marine Corps lacked the heart that compared to his own. Instead of re-enlisting and following through with what would have been a brilliant career, he chose instead to leave the military and pursue his passion for helping others.
Sam is an excellent massage therapist, specializing in Deep Tissue, Trigger Point Therapy, and Structural Therapy. He brings his incredible discipline and professional demeanor every time he works on a client. He continues to deepen his understanding and education of the human body, and is now a student of Human Nutrition-Dietetics at a Denver University.
Sam is available for appointments Wednesday, Thursday and Fridays at Dunn Chiropractic.
Please call 970.332.4336 to schedule your massage!