Welcome to Dunn Chiropractic!
***Accepting New Patients***
970.332.4336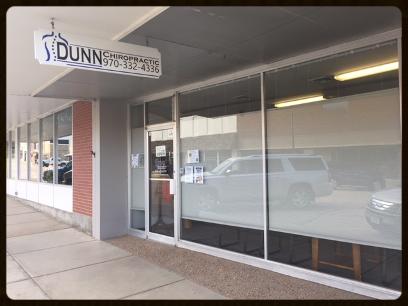 Monday 9:00-6:00 MST
Tuesday 9:00-5:00 MST
Wednesday 9:00-6:00 MST
Thursday 9:00-5:00 MST
Friday 8:00-12:00 MST
Saturday Closed
**We are an in-network provider for Medicare and BCBS.
Dr. Dustin Dunn is providing chiropractic wellness in Wray, CO and to the surrounding communities. Whether you have a specific symptom or condition (such as low back pain, headache or a spinal condition), need pain relief, or want to improve your overall health, Dunn Chiropractic can help.
Dr. Dustin Dunn's mission is to get you feeling well by utilizing a combination of techniques to get you to your optimal potential. We offer safe and affordable chiropractic care to all ages.
Physiotherapy
Rehabilitation
Posture Analysis
Spinal Screenings
Wellness Care
Advanced Chiropractic
X-Ray Analysis
Lab Consultations
Preparticipation Sport Physicals
Medical Massage Therapy